Your bathroom becomes an important part of your day, helping to relieve stress and ensuring you feel refreshed. Transforming your bathroom into a spa-like sanctuary is important, creating a relaxing atmosphere with a neutral calming colour palette.
In order to create a tranquil environment in your bathroom, focus on the linens and colourways that are present. Adding small extras into your bathroom can also make a big difference, such as including greenery and dimmable lights, bringing calming nature from outside in.
Below are some of our favourite bathroom linens and accessories that will allow you to unwind and take it easy.
A Fresh Set of Towels
Nothing beats stepping out of a hot bath into a cosy, fluffy towel. Having a set of neutral colours will instantly make you feel calm and tranquil, resembling the natural colours of nature in a clean and welcoming environment. A soft, absorbent towel will ensure your spa experience continues even after you hop out of the shower. These good quality towels from Bianca by Turner Bianca will be sure to be a great addition to your bathroom sanctuary.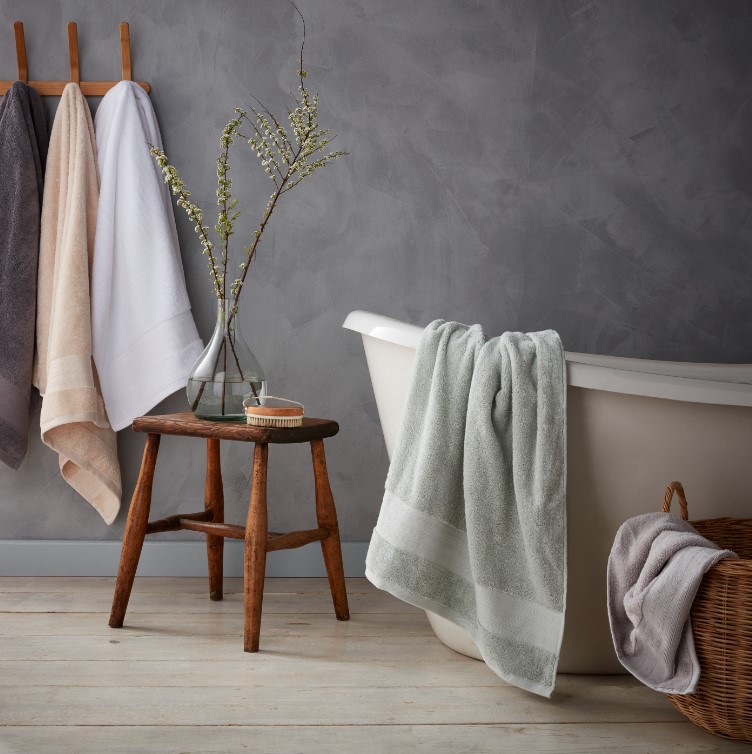 A Comforting Robe
Wrapping yourself in a crisp White robe gives that luxurious feeling, usually experienced when at a spa. Giving that extra layer of warmth and comfort, a robe is a necessity when creating a tranquil environment. Wearing a lavish robe both before and after your bath (or shower) will feel make you feel deluxe and grand. This one from Christy by Welspun in a neutral White colour will ensure you stay snug!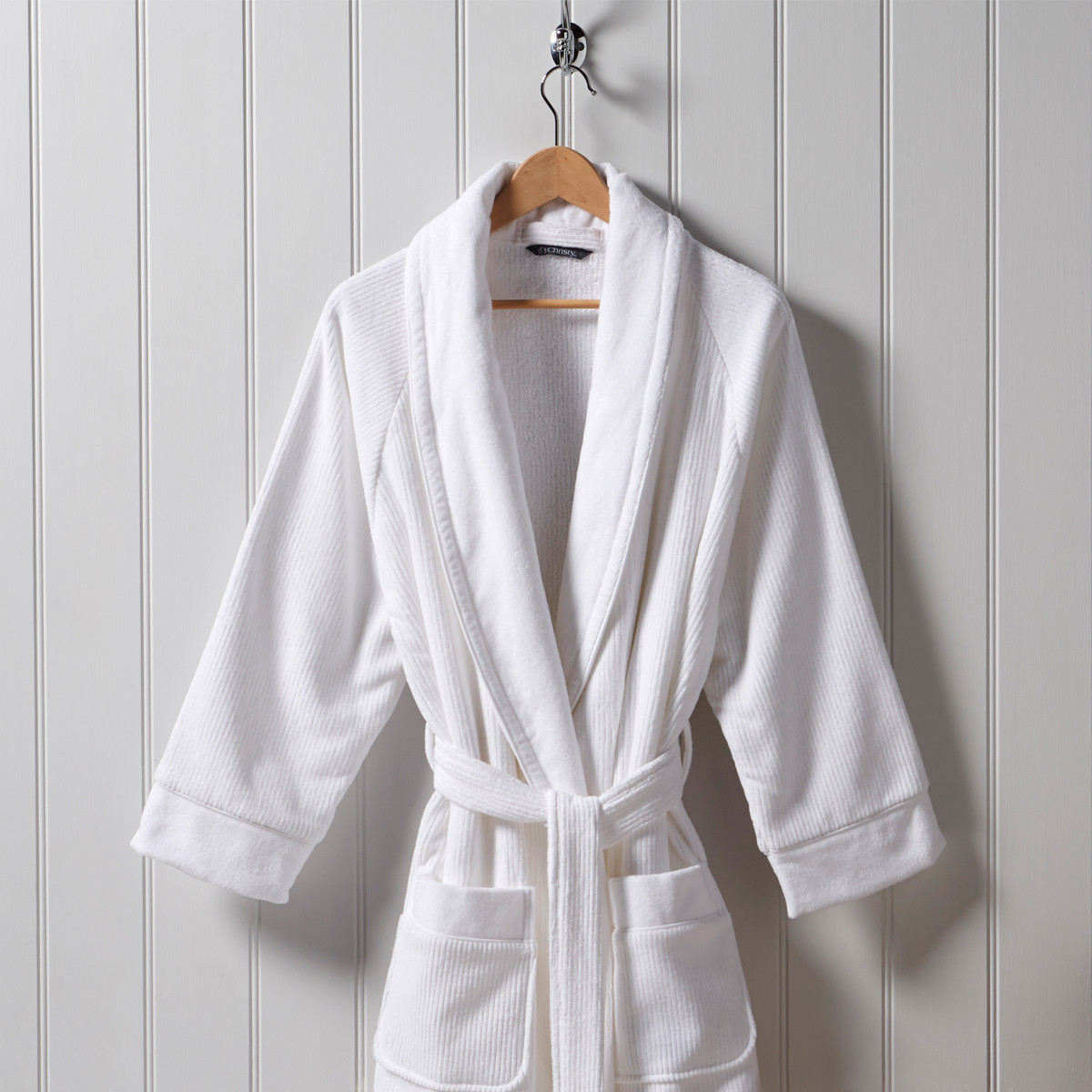 A Warming Bath Mat
Having a soft, cosy bath mat to step onto as soon as you come out of the bath is a treat for your toes! Luxuriously thick, a tufted bath mat is a great way of keeping your feet warm and comforted. This bath mat from Deyongs is simply gorgeous to sink your feet into and the light stone colour will coordinate with your neutral palette.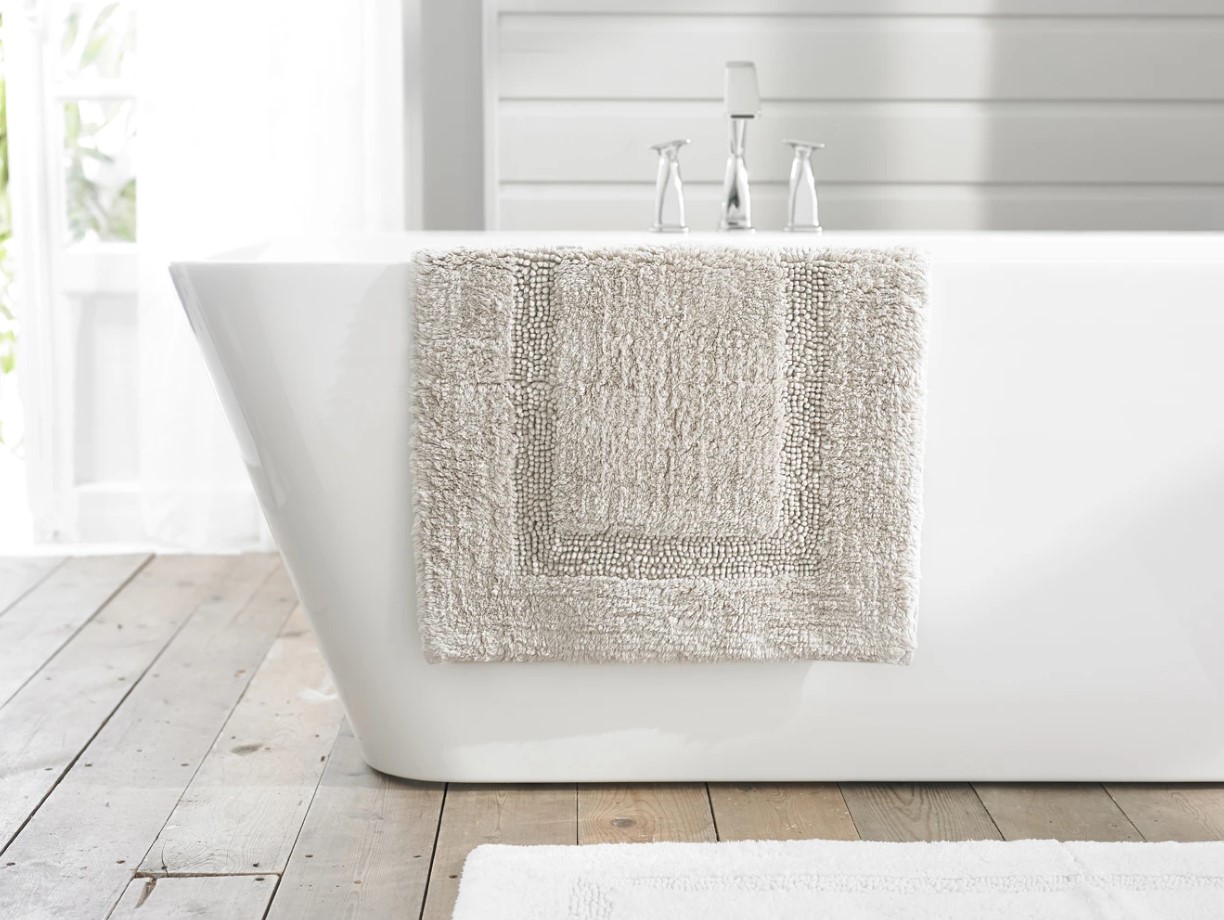 A Soothing Fragrance
Part of creating an ambient atmosphere is including a soft, fresh fragrance within the bathroom. Lighting candles will create a soothing glow and will allow the scent to transform the room for a select period. Including a reed diffuser is the perfect complement to a fresh, fluffy towel set, giving a constant light scent around the bathroom. A reed diffuser is also a great accessory, providing the bathroom with a minimal yet stylish decoration. This diffuser from CAWO is a pure fragrance, which is calming and relaxing.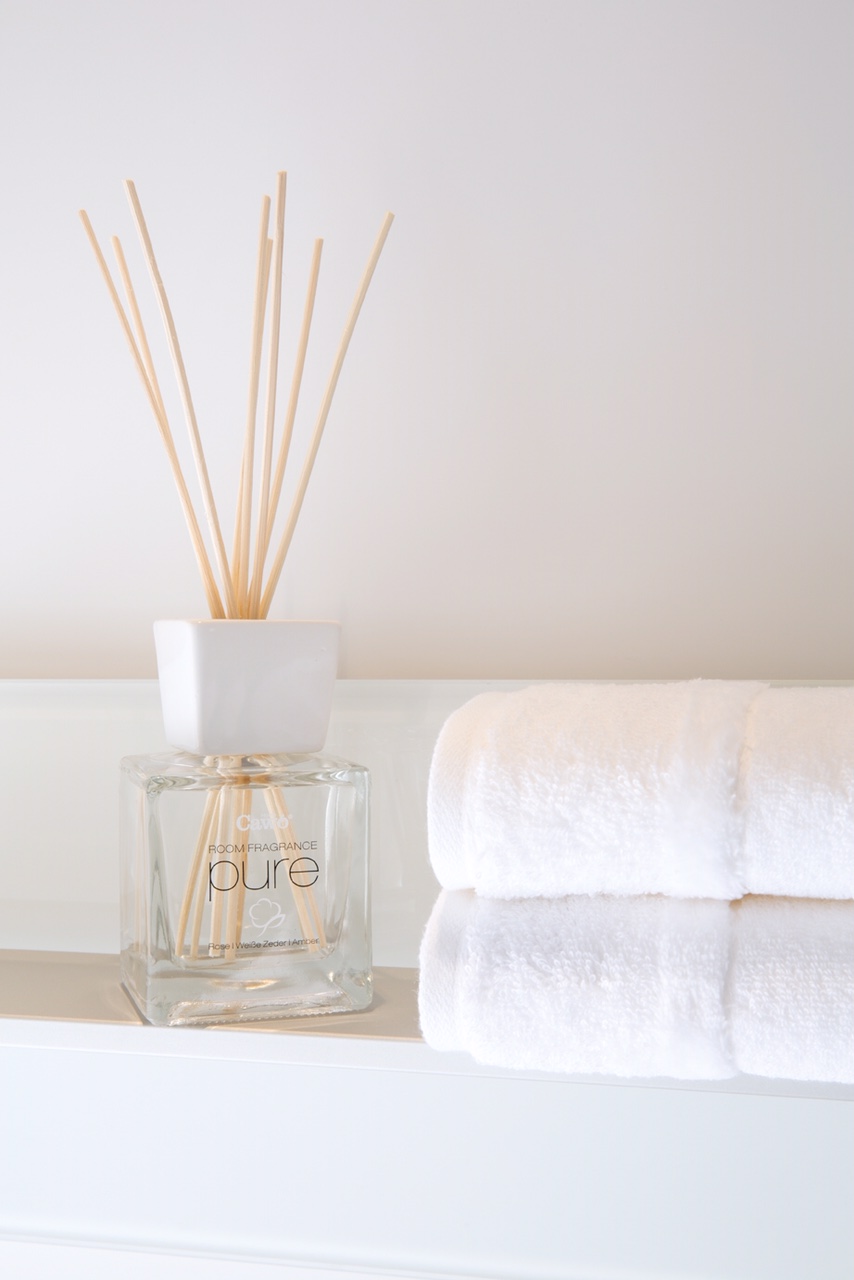 Follow The Linens Show
Posted by: maddie.collins@aistores.co.uk