Having relatives over or friends to stay? Make their stay stress-free with our fool proof guide to guest essentials!
Neutral bedlinen
Start the base of your guest bedroom off with some neutral bedlinen. This will give the bedroom a spa like feel, with tranquillity and calm surroundings. It is also a widely loved bedroom colour palette. This Malmo set from Turner Bianca would be the perfect bedding.
An extra layer
To ensure your guest has a cosy night's sleep, put a coloured throw on the end of the bed. By using the throw to add colour into the palette, this will inject some personality and style into the room. The Nia Ochre throw by Fat Face for Ashley Wilde will sure be a hit.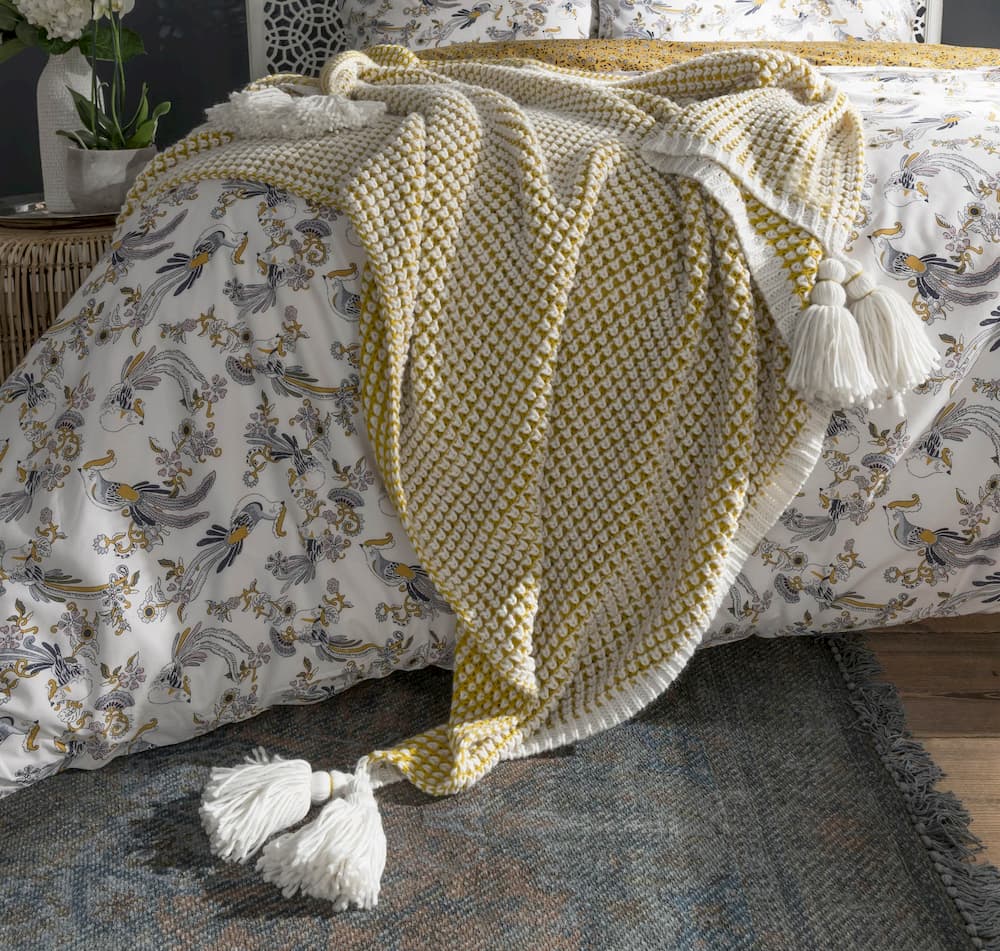 A mountain of cushions
Add some comfort and luxury into your guest bedroom, with several cushions. Matching the colour of the cushions to your throw will help to create a theme within the room, keeping the palette stylish and on trend. Coordinating cushions from Scatterbox will be sure to add flair and sophistication.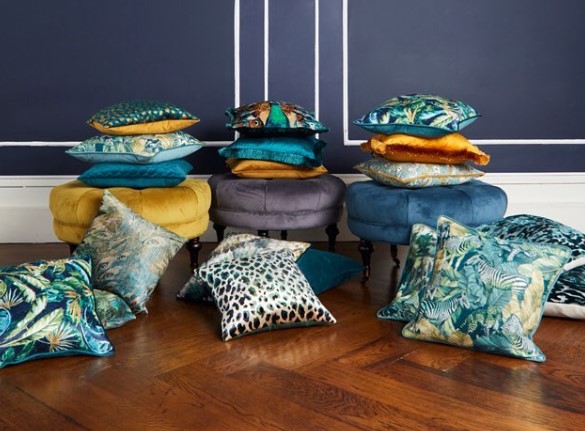 Added comforts
Robes are a really great way to make your guest feel at home. It provides them with a relaxing sanctuary experience and gives a visually nice addition to the guest bedroom. This bathrobe from Vossen is from their Vegan Life collection – it is the world's first vegan bathrobe collection.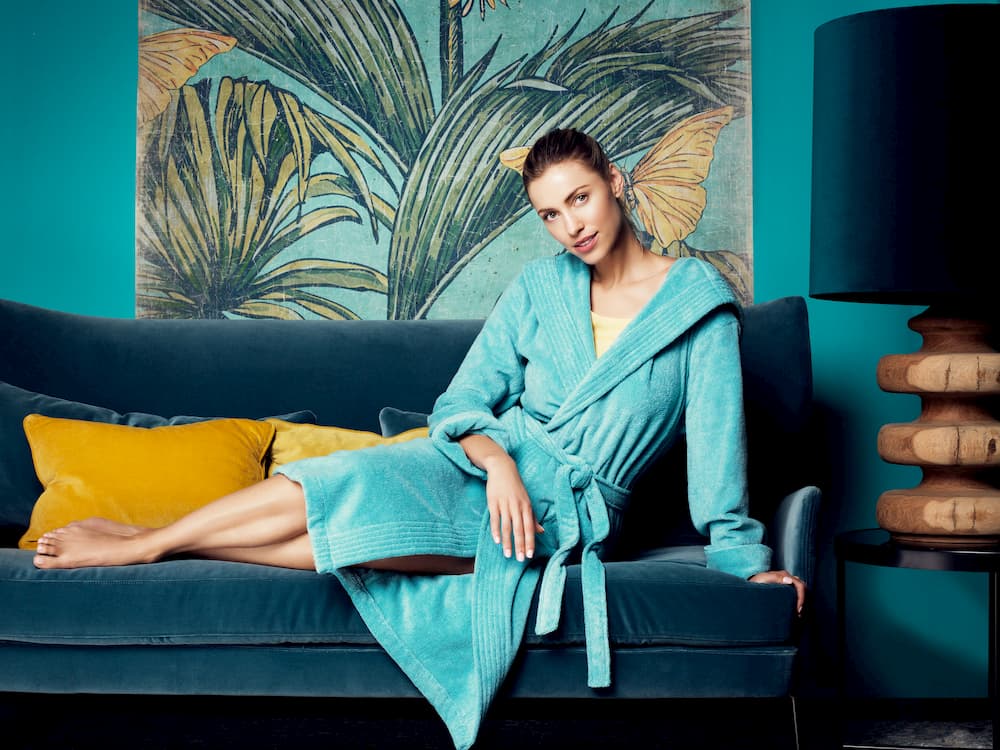 A basket of extras
Including a basket of extra comforts for your guest will ensure their stay is as hassle-free as possible. Extra blankets, cushions and a pair of slippers will keep your guest warmer throughout the cooler months and will guarantee they have everything they need. Spare towels especially for your guest will also be essential. Matching the colour of the towels to the soft furnishings will continue your theme into the bathroom in an effortless way. These Supreme Hygro Christy towels will be a great addition.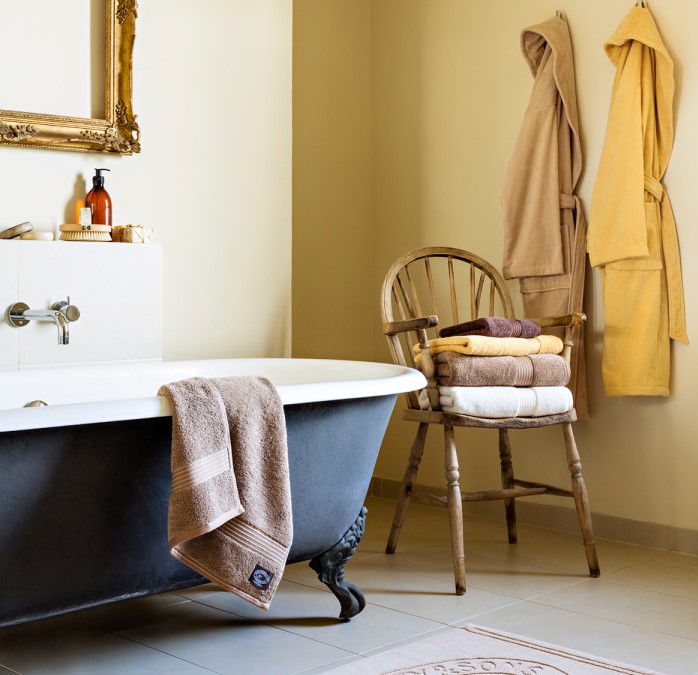 Follow The Linens Show!
Posted by: maddie.collins@aistores.co.uk