Cushions are a great way to add your own personality into your bedroom. They can brighten up neutral bedlinen with pops of colour, or they are simply ideal for creating a relaxing, sleepy atmosphere. Cushions are used to improve comfort, adding an extra cosy accessory to your bedding set. Layering cushions can create a unique style in your bedroom by combining different trends.
See below for our top five bedroom cushion picks!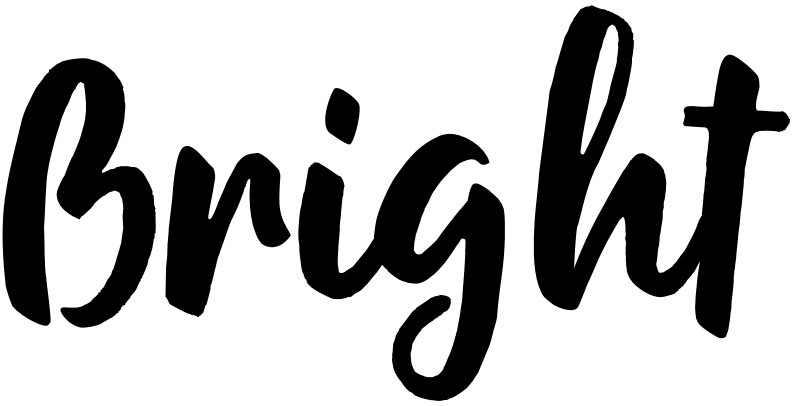 A bright coloured, rich toned cushion will add a pop of colour to any neutral bedroom. If you love bright coloured bed linen but are not quite ready to make the jump, then bright cushions are perfect for you. They add fun pops of colour to your bedroom without going overboard. Layering up both plain and printed bright cushions in your bedroom will allow you to get creative and capture your own personal style. This bright, floral cushion from Scatterbox will be a vivid feature.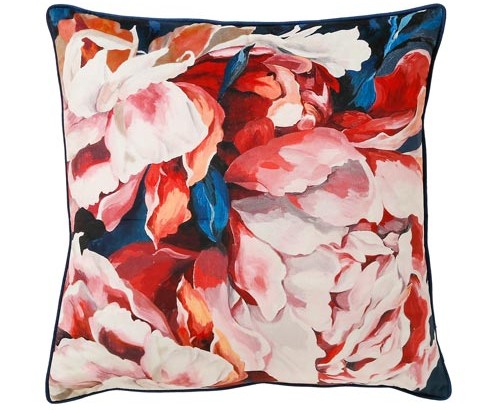 This art deco inspired cushion by Malini is a lavish, on-trend design for this season. If you love tapping into the latest trends then a patterned design is great for you, allowing you to give your bedroom a trend update without a huge makeover. A metallic foil cushion will add some luxury to your bedroom. Pair this cushion with White and Gold bedlinen for an opulent look.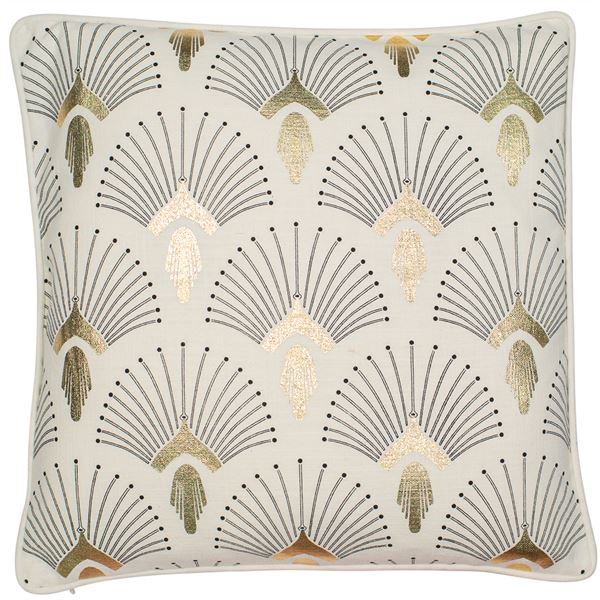 Both neutral in colour and design, this cushion by Helena Springfield for Bedeck is the perfect cushion for layering. Style this cushion in a brightly coloured room as a toned down accessory. A great accompaniment for patterned cushions and vibrant bedlinen, this neutral Charcoal colour is a must-have for this season.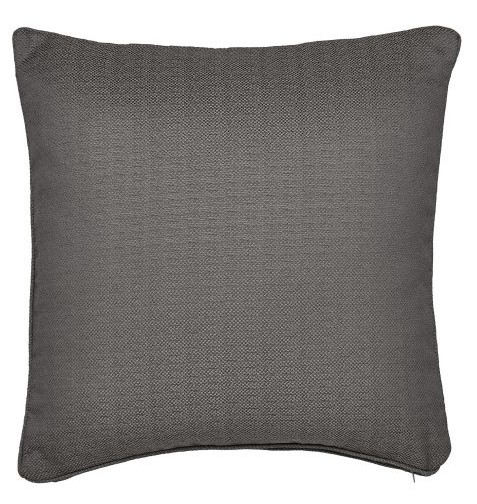 Adding textured cushions will add an extra textural layer to your bed, giving it a cosy feel. For the colder months, a woven knitted design will also give your bedding that extra bit of warmth. Pair this style of cushion with more neutral designs to make the textural element more of a stand out feature on your bed. This chunky knitted cushion, in refreshing Peppermint tones, is by Fat Face for Ashley Wilde. Match this cushion to its coordinating Keya throw for a unique bedroom look.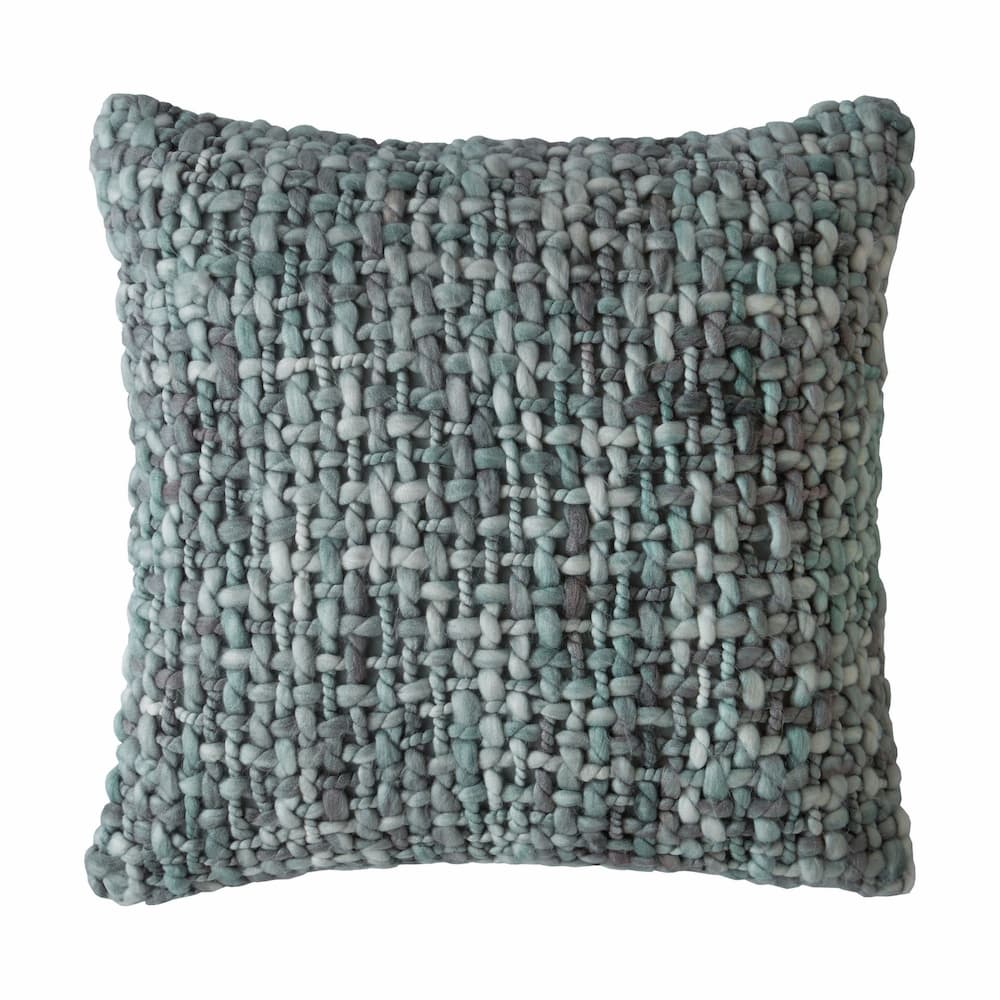 Great for the Autumn/Winter seasons, a natural faux fur cushion will give your bedroom some warmth and comfort. A gloriously luxurious cushion with natural tones will pair well with brushed cotton bedding and a faux fur throw. The perfect accessory, this cosy cushion is by Malini. Faux fur cushions are easily swapped out for cushions that are more lightweight in the Summer months, making them a great trend piece to have in your bedroom.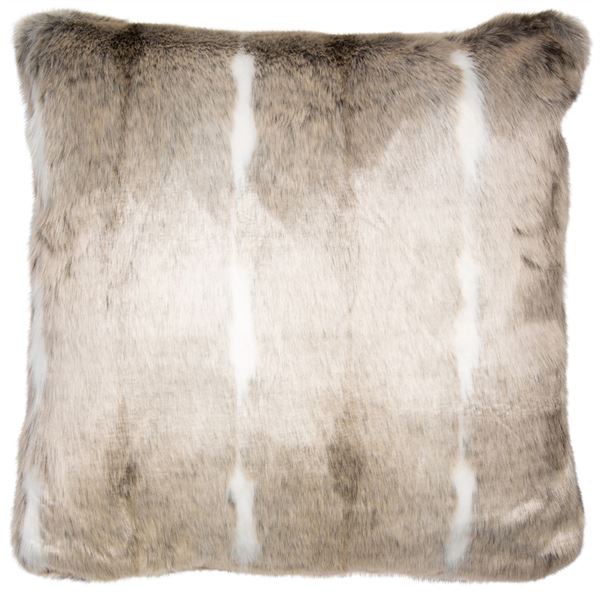 Follow The Linens Show!
Posted by: maddie.collins@aistores.co.uk