Are you looking for White bed linen? J Rosenthal may have the answer! They stock luxurious White designs that give you the ability to create a hotel spa presence in your bedroom. White bedding gives a sense of elegance and calm that is timeless, classic and very versatile.
It enables you to make your bedroom look larger, allowing you to add your personality to the room, with added pops of colour from cushions and throws.
The Appletree Silver Collection features luxurious 180TC and 200TC 100% cotton sets and for those cosy winter nights, 100% brushed cotton. The range also features deep fitted sheets and pillowcases to finish the look. Pure White designs in these ranges are Dot Garden, Elissa, Salcombe, Tasha, Paignton and Plain Dyed Piped. These designs are also available in shades of Silver, Slate and Blush for those customers who are looking for this style of bedding in plain accent colours.

J Rosenthal's Serene Collection is on a poly-cotton mix fabric featuring stylish designs at an affordable price. Designs in pure White are Pom-Pom, Renaissance, Seersucker, Tassel and Waffle Stripe. There are also Silver, Charcoal, Blush, Ochre and Denim available in this range.

The new LLB Collection includes a Suite Boutique collection of three designs – Monoglam, Cocktail and Savoy Stripe. These designs display elegant pure White colour bases with Silver embroidery, enabling you to bring elegance into your bedroom. Laurence Llewelyn Bowen designs this collection and we were lucky enough to have him with us at our May 2019 Linens Show, displaying all of his current designs.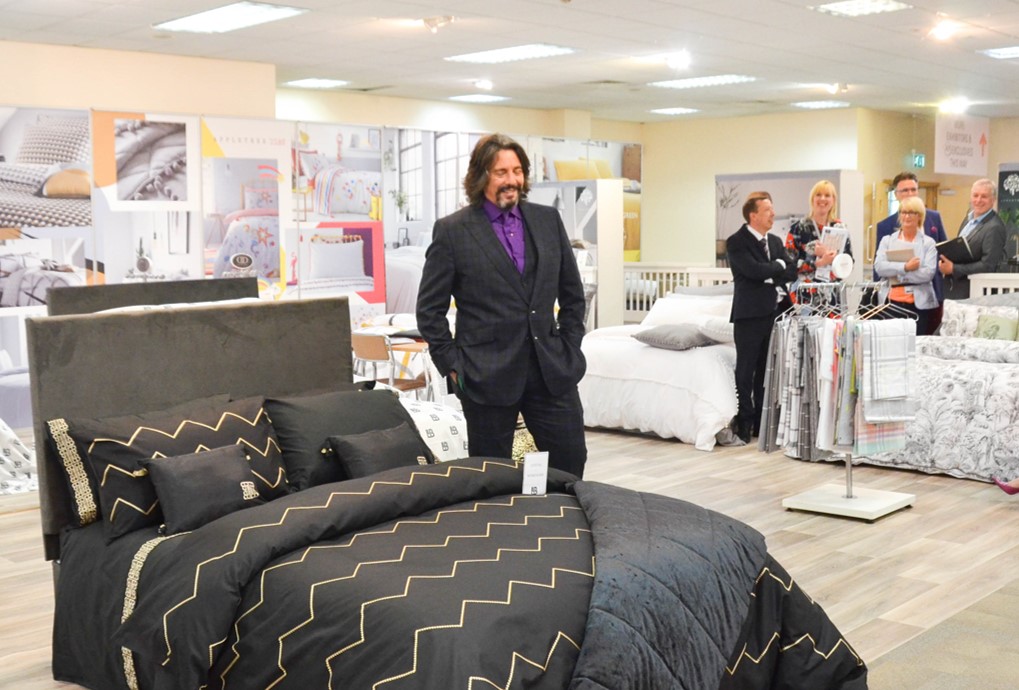 To see all of the designs mentioned, please visit J Rosenthal's website: www.jrosenthal.co.uk

Follow The Linens Show!
Posted by: maddie.collins@aistores.co.uk