With the end of 2019 fast approaching us, we're getting excited for the amazing Linen Shows that we have coming up in 2020.
The Linens Show is the only show of its kind in the UK! It is a great opportunity to view the latest collections from our exhibitors in both an informal and professional environment.

Our showroom at Cranmore Park will be jam packed with top brands and exciting new launches for the current seasons.
Along with liaising with top suppliers, on all show days you will receive free parking, free lunch and free refreshments throughout the day making it a stress-free buying experience.
Secure your place for our February 2020 show! Click here to register and to receive your free ticket: https://www.linenshow.co.uk/register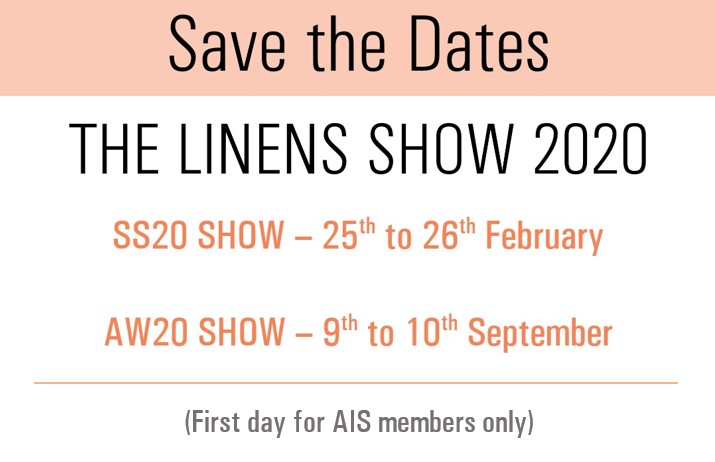 Follow The Linens Show!
Posted by: maddie.collins@aistores.co.uk