Nimbus is a brand that represents the ultimate luxury in goose down and feather filled duvets, pillows and mattress toppers.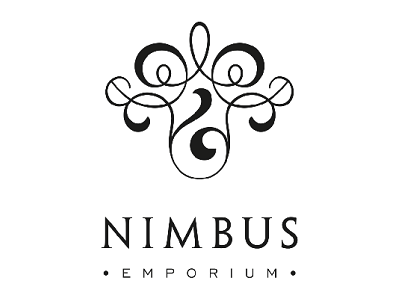 Launched in 2015 to set new standards in all-natural filled bedding, both in terms of the quality and traceability of the fillings that go into its products. It only uses the finest materials, meticulously sourced and carefully crafted using traditional techniques to create a supreme finish unlike anything else on the market.
Nimbus Emporium is also ahead of the market with a 10-year quality guarantee on duvets.
The Nimbus Emporium collection has three ranges: Gold, Silver and Bronze; while Nimbus offers two further grades of duvet and pillow and NEW for 2017 a Smartdown range - the ultimate alternative to down.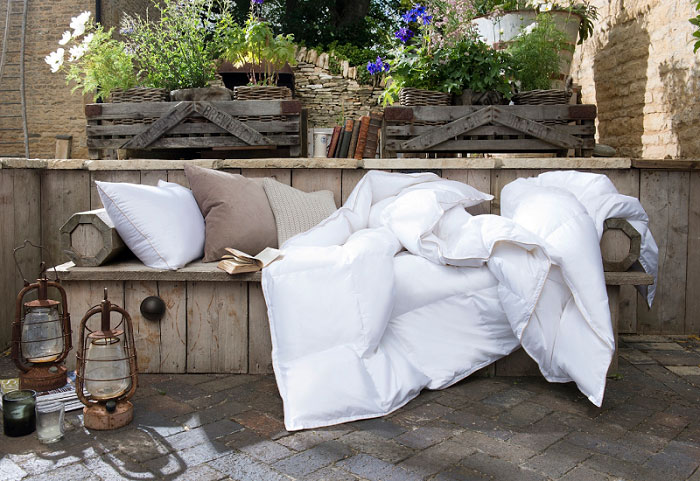 Beautiful Bedding With A Conscience
It's not just the quality of the materials used that makes Nimbus standout from other uber luxury bedding products on the market.
The Nimbus brand is also setting industry standards regarding the traceability of its fillings and quality assurances. Nimbus is one of the first product lines to carry globally recognised quality marks that certify that the strictest animal welfare policies have been adhered to (for example no live plucking or force feeding) - claims are displayed on their packaging.
These seals of approval show that Nimbus can fully trace its feather and down right down to the farms they're obtained from and that these farms are vetted on an ongoing basis, with scrutiny, that they adhere to animal welfare policies.
Many of the standards and accreditations that Nimbus has are new ones for the industry as a whole – so it really is a brand that is leading the way.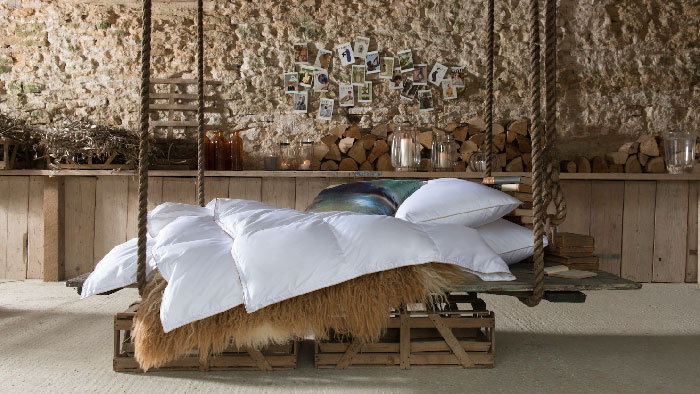 A Five Star Sleeping Experience
Nimbus Emporium is already the choice of many of the world's discerning elite, and its products can also be found in a number of five star hotels: InterContinental London – The O2, St Michael's Manor, The Cadogan and Fairmont St Andrews.