Dreamtime, a quality brand established in 2015. We hear from the team at Dreamtime about their brand new ranges; set to make your bed as cosy as possible to guarantee a good night's sleep.
"When the Dreamtime UK brand was first established in 2015 we were originally known for our extensive range of high quality pillows. After two successful years we are ready to expand our ranges to meet demand and provide everything required to make your bed as cosy as possible to guarantee a good night's sleep.
We understand that no two customers are the same, which is why we create products for all kinds of sleepers from soft to firm with a variety of fillings, including memory foam, so you can find your perfect match. Our new launch includes luxury pillows, mattress protectors and duvets in standard single, double and king sizes in order to keep up with the needs of our customers.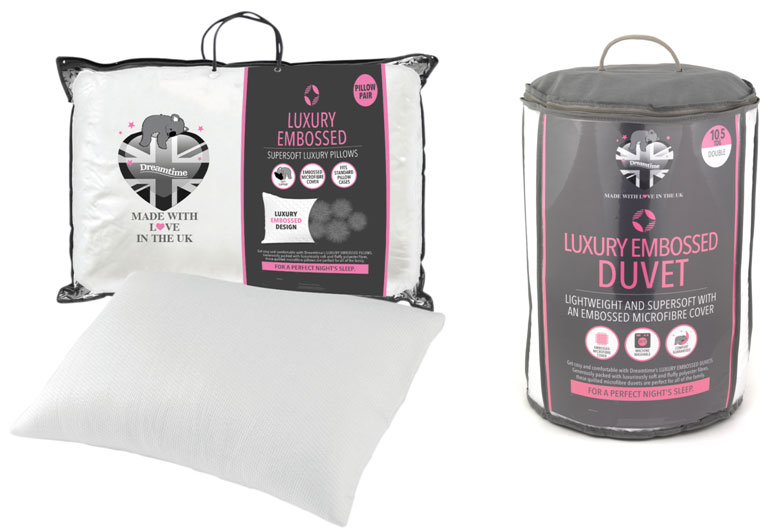 The luxury embossed pillows are generously packed with fluffy polyester fibres for a soft, everyday feel which is perfect for the whole family, while the softly snug pillows feature piped edges and are plumped with a hollow fibre filling which will retain a bouncy shape night after night. Super soft and luxuriously comfortable, all of our pillows fit into standard pillowcases so that you can use them with your existing bedding.
Designed with comfort and convenience in mind, our quilted duvets have embossed microfibre covers and are machine washable for hassle-free cleaning. They come in single, double and king sizes with 10.5 tog and 13.5 tog options so you can choose your preferred thickness, while the lightweight style ensures that they will be easy to handle when changing the bedding.
To complete the set, our softly snug mattress protectors are suitable for the whole family and are designed to sit on top of your mattress to provide an extra layer of comfort. Easily machine washable, they can help to keep germs away in order to keep your bed clean and hygienic to prolong the life of your mattress. Generously sized, the protectors fit mattresses up to 25cm deep for a secure hold, making them suitable for most beds.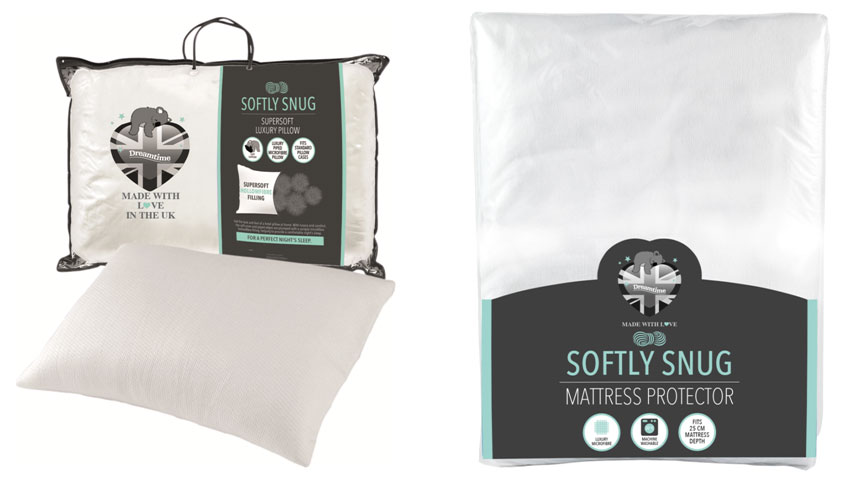 The commitment we feel towards our customers is mirrored in our passion to make a positive impact on the local community through recruitment, something that we feel is an important focus both now and in the future. We proudly promote British design and manufacture through the majority of our ranges which allows us to pay close attention to detail, ensuring that we continue to create the high quality products that our customers have become to associate with the Dreamtime brand."