We at The Linens Show HQ are proud to announce that Lanfine, one of the UK's most successful home textile businesses, are set to exhibit for the first time at The Linens Show AW17, showcasing the latest trends and products for three of its leading brands: KAS Australia, Scion Living and Sanderson.
KAS Australia – for which Lanfine is the only UK and Ireland distributor - designs and creates innovative homewares by fashion and textile designers. With its uniquely Australian flair for design and colour, KAS takes inspiration from the latest fashion trends and sources the latest fabrics and techniques to create directional and fashion forward seasonal collections.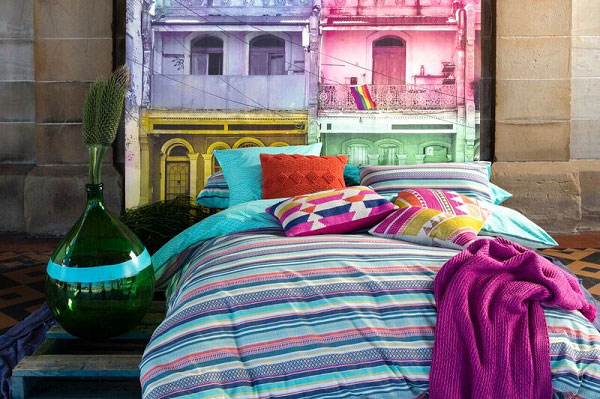 Attendees of The Linens Show AW17 can look forward to viewing KAS duvet cover sets and a colourful array of gorgeous cushions at Lanfine's stand. The latest collection includes five designs; Denka, Mosi. Sibello and Baxter. The designs for AW17 are inspired by three key themes; Geo Blitz, Moroccan Folk and Eastern Opulence. They feature crafted techniques like hand painting and textured weaving and demonstrate Lanfine's commitment to quality and detailing.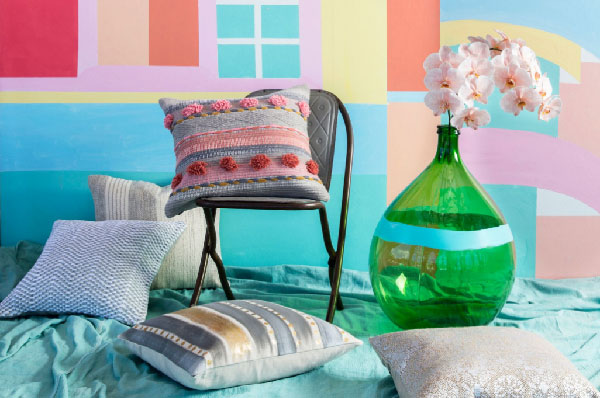 Karen Wilson, Lanfine Account Manager said; "The team and I from Lanfine are really looking forward to meeting the buyers and having the opportunity to present some of our brands' beautiful designs."
Scion Living – part of the newly-established Style Library portfolio - continues to innovate with its cutting-edge and enduring products for AW17. The much- loved Mr Fox, Spike, Lohko, Sula and Yoki ranges will feature in a range of curtains and cushions at the Lanfine exhibit.
Also featuring with Lanfine will be Sanderson's latest range of vintage cushions which offer a contemporary take on the classic and highly-detailed Paisley print, hydrangea, rose and peony floral patterns.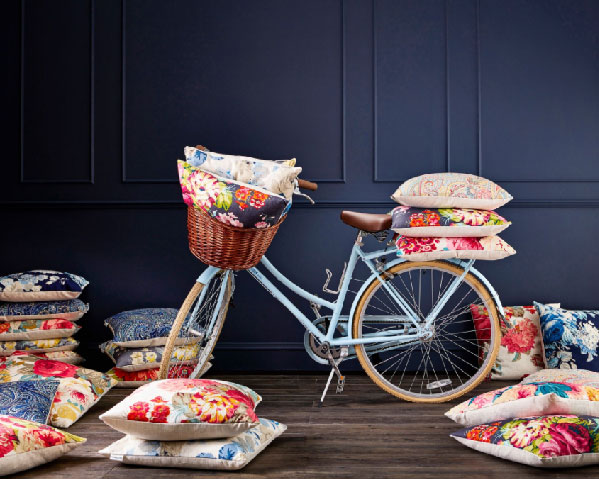 In addition to distributing KAS, Scion Living and Sanderson, Lanfine will be showing two lines designed and made in their studio in Scotland.
Lark takes a fun approach to home textiles providing affordable, seasonal opportunities for consumers to freshen the look of their homes, while Mallo takes its influence from Scandinavian design with signature, geometric patterns and a youthful, modern, design-led take on home textiles.
Visit Lanfine at The Linens Show AW17 in the Diamond Suite