Sheridan, a long standing exhibitor at The Linen Show, celebrate 50 years of true artistry, expert craftmanship and quality.
Founder Claudio Alcorso's desire to bring creative thought into the everyday things in life continually inspires the textile designs, and Sheridan continue to be passionate about capturing a unique Australian essence in every piece created.
"In celebration of our 50 years, I introduce our Autumn / Winter '17 Collection, Southern Exposure."
It's so rare to have the in-house capability and talent to paint and draw by hand. The Sheridan Sydney Design Studio is a creative hub for our artists and designers, who continue Claudio's legacy by bringing art into everyday living in every design we create, 50 years later. It is here where our designs are bought to life, created from sketches and photographs taken from our travels around Australia, where we seek inspiration for each season.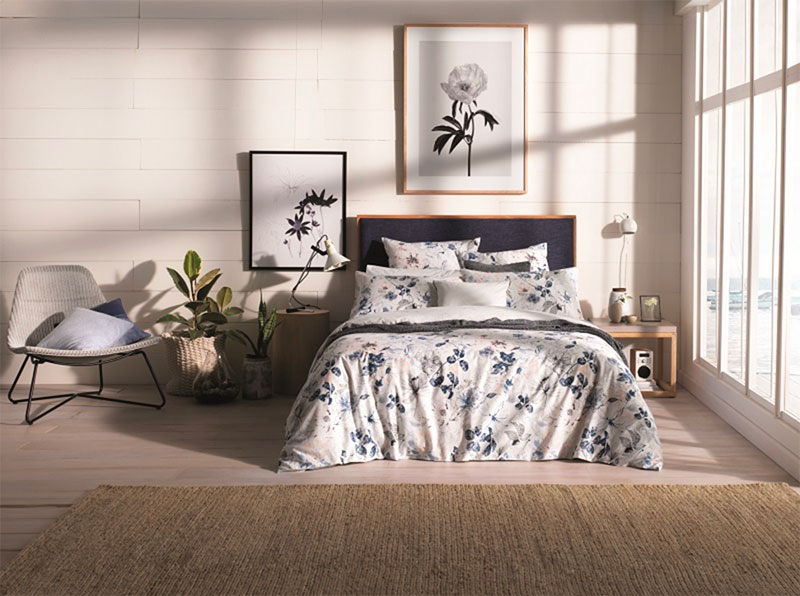 For Autumn/Winter '17, our team of designers ventured to the picturesque New South Wales South Coast. With its blend of country charm and coastal town beauty, we sought to capture the essence of Australia through this unique pairing. We were inspired by the rich indigo shades of waterfront living, the burnt and burnished colour of water-parched farmland and the lush eucalypt forests that separate them. Captured in the blooming gardens and national forests along the south coast, Australian botanicals serve as the perfect colour palette, with their mix of native greens and floral inspired pinks. The time worn and weathered elements we found in small towns inspired our finishes and details.
Southern Exposure is an exploration of the beauty of place, where we live and how we live it. Along the way we discovered endless blue skies falling behind classic weatherboard homes, a symbol of a true Australian heritage, and a reminder of simpler times when the backyard was king.
We hope you enjoy exploring our new season, with its abundance of textural subtlety and woven complexity, inspired by the vast Australian landscape."
Visit Sheridan in the Diamond Suite at The Linens Show AW17